Encore

Mr Vegas's Guide to Encores
Welcome to Encore, an amazing multiplayer event experience from Mr Vegas.
Encore offers players the chance to socialize and spin the slot wheels in competitive head-to-head challenges. Players can expect to win extra spins, along with the choice between two modes including Sit N GO'S and Scheduled Encores.
To take part simply enter the Encore lobby, then select which Encore you wish to participate in. This will present players with a pop-up window, along with all the relevant information on each individual game. Including total number of spins, buy in fee, bet amount for each slot and time limits.
Encore features & variations
The platform allows for several types of games to be played from The Last Sundown, Fruit Party 2 and Wolf Gold. All games come from some of the largest game providers in the industry, including : Leander Games, Play' n GO and Pragmatic Play.
Mr Vegas Encore Variations and Features
The Encore platform allows for different types of encores taking place on games coming from six of the biggest game providers around. These are NetEnt, Play'n GO, Thunderkick, Red Tiger Gaming, Pragmatic Play and Stakelogic. We are always looking to add more suppliers to the encores roster in the future, so do follow our news section for future updates!
Games currently making the rotation in the encores include Wild West Gold, Fruit Party, Wolf Gold, Dead or Alive 2, Gonzo's Quest, Gonzo's Quest Megaways and Pink Elephants 2, among many others.
Expect to win: Free spins, tickets, cash prizes and more.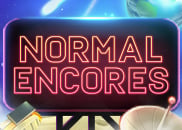 Normal Encores
The Normal Encores have a set scheduled time. However, this is only if the minimum number of players required is reached. All relevant information such as the prize pool structure can be found in the Encore lobby.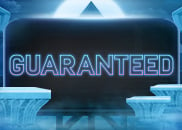 Guaranteed Encores
These are the Encores which have a guaranteed prize pool to be paid out. If the prize pool exceeds the guaranteed amount, then the pool will continue growing normally.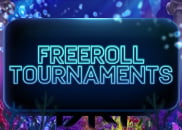 Freeroll Tournaments
Freeroll tournaments allow players to enter the Encore without paying an entry fee. Players wanting to take part in the freeroll action will firstly need to fulfil certain requirements. Specifically, the player must have deposited a total of at least €20 and have earned 1.000 XP points during the past 30 days.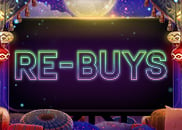 Re-Buys
In some Encores it is possible to buy additional spins in case you run out. The amount of spins is equal to the original and has the same cost as the buy-in. This adds an extra element of strategy to the game because, players can secure more spins to win.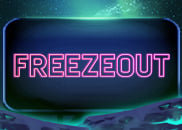 Freezeout
This Encore mode is where players can make 1 buy-in, meaning that all participants taking part will compete under the same conditions. In short there are no re-buys. Once the player has paid their fee, they are allocated their set spins for the game, once all spins have been exhausted the player either wins or loses.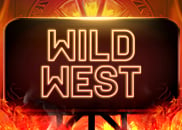 Wild West
The Wild West mode works like Re-Buys, except with up to 25 re-buys per player!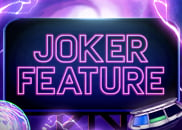 The Joker Feature
It pays to pre-register! Players who do are then placed into a draw to become The Joker for the game. If the joker wins the Encore, then their prize draw will be doubled.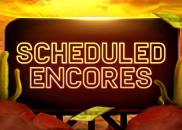 Scheduled Encores
Plan your scheduled Encore or simply jump in for a quick game. These Encore events will start at a set time and date. Simply refer to the Encore lobby for all details.
Register for Mr Vegas to experience Encore
To take part in Encores you will need to create an account. Simply click open account, then click the green register button and fill out all requested information and receive your welcome bonus.
Once registration is complete, players can make deposits by clicking the deposit button. Deposit €10 and receive 11 welcome spins.
Read on for more information on Encore events currently live on Mr Vegas.
Major Encore Events

Encore Mania
Monday's are for another one of Mr Vegas's Scheduled Encores, Encore Mania. Players will receive 100 spins to use to take out other competitors for a chance to get a share of the 1,000 extra spins on the table.

Encore Blast
Encore Blast is a Sit N GO Tournament that takes place every Tuesday at 18:00 - 22:00 GMT, once all 10 players are in the game. Blast away your rivals and take the top spot as king of the spin to win Encore Tickets.

Encore Rush
Time waits for no one is the ethos of Rush. There are multiple Encore Rush events happening every Thursday, with the chance to win cash prizes. It is worth noting that the event closes 15 minutes before the end of each encore.

Encore Splash
Encore Splash is a Sit N GO Encore event taking place every Friday from 17:00 - 20:59 GMT. Players of Encore Splash can expect to join in on the action that will see multiple players taking part in 10-minute matches across several themed games that change every hour.
Encore Rewards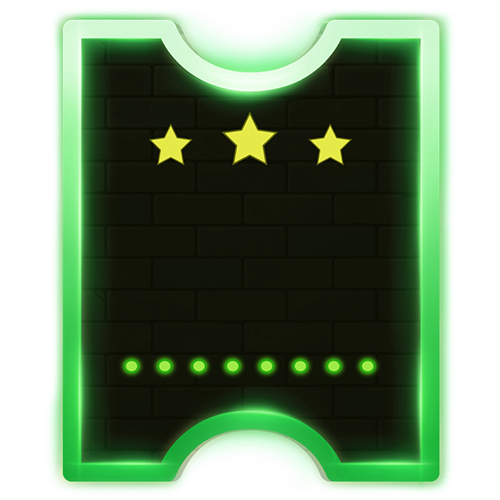 Encore Tickets
Multiple Values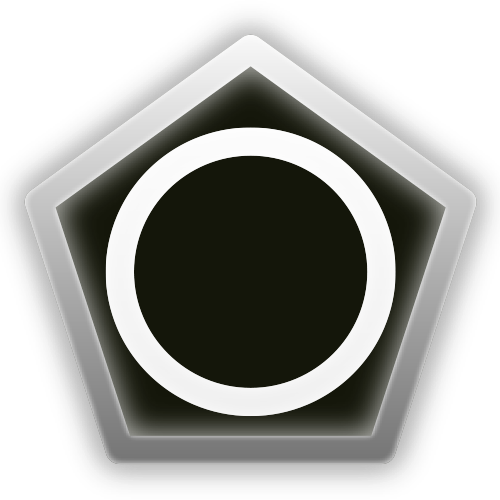 Free Spins
Multiple Values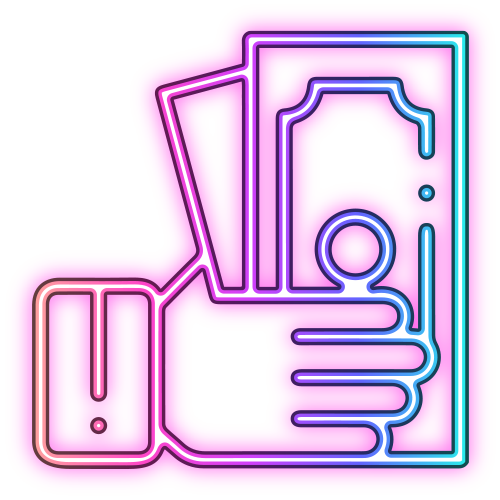 Cash Winnings
Paid to your account
Join Encore!
On desktop: Click the red "Encore" tab on the right-hand side of the screen. This brings a pop up that shows you how Encore works. Click "Continue" to check the Encores are currently going on.
On mobile: Press the "Encore" logo on the upper right-hand side of the screen to enter the Encore lobby with a list of all encores currently taking place.
Encore FAQ
Can you get Casino rewards for playing Encore?
Yes! Participation in Encore brings casino rewards by contributing to your points, as well as the Encore Weekend. You can also earn Trophies. These are randomly hidden awards which you will receive in your account and can view all available trophies in the "My Achievements" section within your profile. You can check whether an Encore will contribute to your overall points, Encore Weekend, and trophies through the Encore Lobby. Of course, Encore also brings prizes such as free spins and cash prizes. These depend on the type of Encore you are taking part in, so make sure to check the type of Encore first!
Can you play Encore on mobile devices?
The answer to this question is yes. You can enjoy Encore on any mobile device, be it an iPhone, iPad, Android, or tablet. As a result, you can challenge your friends and other players across Videoslots Casino from the palm of your hands, anytime and anywhere!
What is an Encore?
An Encore is where you compete against several other players on the same slot games, within the same period and number of credits, in most cases you cannot change the stake and must get in as many spins as possible during that time. The winner is the player with the most accumulated winnings at the end of the encore round.
How long do Encores last?
That depends on the tournament itself, you can check all tournament specs as well as duration in the Encore Lobby.
What happens if two players finish with the same score?
The winner will then be the player with the biggest win from a single spin. Should two players end it with the same score and the same big win, the winner who reaches their score first will take the ultimate prize.
Can you win real money playing Encore tournaments?
Yes, you can win real money prizes when playing in our slot tournaments. Make sure to always check the prize details before playing.
Does your online casino host Encores regularly?
Yes, we host Encores all throughout the day at Mr Vegas.
Where can I read up on the terms and rules of Encore?
You can read all Terms and Conditions about Encore in our Tournament Rules.
Does Encore have a maximum pay out?
No, there is no maximum payout in Encore.
Do I need to register a new account to be able to play on the Encores?
You can play on Encore with your existing Mr Vegas account. Please Note that you are allowed to have only one account at mrvegas.com.
Who should I contact if I am experiencing any issues?
In case you are facing issues or have any questions regarding the Encore you can contact our customer support from the lobby.
General Terms and Conditions
Playing at mrvegas.com is restricted to people over the age of 18. We see gambling as adult entertainment. Play responsibly.
The amounts specified throughout the offer are just an indication of the amounts converted in the various local currencies. The euro amounts specified in the terms prevail over any other amounts, which will be determined by the currency conversion rate at the time of payout.
You are responsible for any currency conversion rates or transaction fees that may apply with your own bank.
Terms and Conditions on the website apply.